Who's already adopted WorldVeg seed?
Adopt-a-seed today and you'll be in good company!
Families, Farmers, and Seed Companies
Who grows with WorldVeg seed?
From providing project seed kits to working with groups of seed companies, the World Vegetable Center Genebank is the essential source for the vegetable seed farmers use to produce your food.
Seed kits distributed in Africa
Seed kits distributed in Asia
Seed samples distributed 1974 - 2017
Seed companies in WorldVeg consortia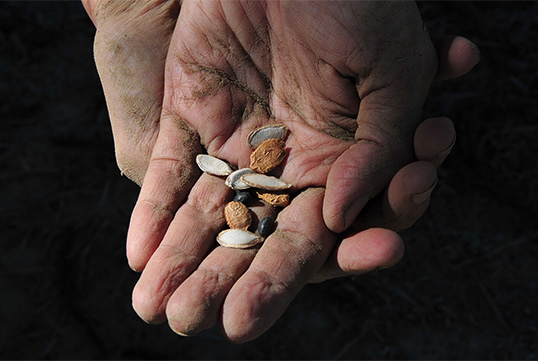 Adopt a SEED KIT and help families in Africa and Asia begin producing healthy, fresh vegetables at home!
WorldVeg selects well-adapted vegetable seed for a specific area, usually choosing about 6 to 8 different types of crops, including traditional vegetables. The kit also contains cultivation instructions and a recipe booklet.
We then work with local partners to produce the seed, assemble the kits, and distribute them to people participating in our research projects. Recipients receive training in gardening skills to get their gardens growing strong right from the start. The combination of seed kits and garden training has been proven to be successful in increasing the amount of vegetables the producing households grow — and in improving the nutrition of household members. In Bangladesh, for example, the distribution of seed kits in combination with gardening training offered to women reduced deficiencies of iron, vitamin A and zinc in family members. Read more about seed kits. Adopt a SEED KIT for a family today!