VISION:
To be the premier platform for spearheading vegetable research and development and information exchange in ASEAN
MISSION: To coordinate and facilitate development and implementation of R&D projects on vegetables in ASEAN member countries, in collaboration with AVRDC – The World Vegetable Center and its regional office in East and Southeast Asia, and other organizations, as well as facilitate information exchange, technology transfer and training on vegetable production related fields.
NEWS
AARNET Steering Committee holds 8th annual meeting
19-20 March 2013
The Steering Committee of the ASEAN – AVRDC Regional Network for Vegetable  Research and Development (AARNET) held its 8th annual meeting from 19-20 March 2013 at Kasetsart University in Bangkok, Thailand. AARNET Chairman Philip Chew Hong welcomed delegates from all ten ASEAN member countries, including Normah Binti Tuah (Brunei Darussalam), Sitha Mam (Cambodia), Liferdi Lukman (Indonesia), Bounnueng Douangboupha (Lao PDR), Pauziah Muda (Malaysia), Nyi Nyi Aung (Myanmar), Flora Jarilla (Philippines), Poh Bee Ling (Singapore), Grisana Linwattana (Thailand), and To Thi Thu Ha (Vietnam), as well as AVRDC Deputy Director General – Research Jackie Hughes and Regional Director for East and Southeast Asia Robert Holmer. Fuziah Hamdan (Brunei Darussalam), Ahsol Hasyim (Indonesia) and Thiraporn Pinthongpan (Thailand) attended as official observers and members of the secretariat Fong Siew Lee (Singapore) and Sheila de Lima (AVRDC Administration and Training Officer) were present.
The delegates discussed the status of project activities in the region, such as the home and school garden initiatives implemented in different member countries following last year's Expert Consultation on Home, School and Other Public Facility Vegetable Gardens.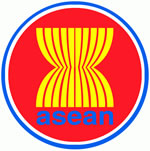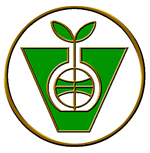 Summary Report: (AARNET) Expert Consultation on Vegetable Research and Development Priorities in Southeast Asia, 21 March 2013, Kasetsart University, Bangkok, Thailand